When purchasing from WPMU Dev, I don't think you're not paying for quality plugins… I think you're paying for the support you will need in order to use WPMU Dev plugins.
With the price on WPMU-Dev support (*remember tech support cost you both time & money) I believe people are better off spending their money & on books or eLearning lessons on WordPress.
As the saying goes: If you catch someone a fish they will eat for a day. If you teach someone to fish they will eat for a lifetime.
If you are thinking of purchasing software from IncSub / WPMU Dev I'd like you to try some of the following frugal alternatives:
MarketPress eCommerce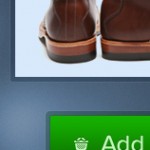 "The easiest to use, best designed and most powerful ecommerce / shopping cart plugin available for WordPress today – guaranteed."
If WPMU Dev plugins came with a guarantee (instead of a no-refund policy) I wouldn't be writing this article.
WPMU DEV Plugin Alternatives
I'm certain that any of These Great Free eCommerce Plugins for WordPress could give MarketPress a run for it's money though. eShop is quite versatile but does have a learning curve. Woo Commerce is handy and well documented with how-to videos.
Always consider the community and support (forums, instructional videos) that come along with any free WordPress plugin.
Membership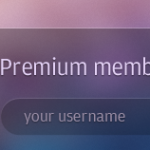 "A flexible, powerful, easy-to-use WordPress plugin for dividing your website into free and premium content." And that's fine and dandy… Except that the plugin itself is kind of wonky to use. I imagine this plugin was great several years ago but it's nothing I'd want to build a new site with. Try Paid Memberships Pro it's Free, well supported, and well documented.
Ultimate Facebook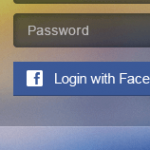 "The only Facebook plugin you will ever need: Autopost to your wall or fan page, registration and login, Facebook comments, BuddyPress profiles support and more."
All that sounds awesome! Only Facebook AWD All in one is free and just as good!
If Facebook AWD doesn't float your boat…
You can always Try this Free Facebook Plugin for WordPress
Languages for WordPress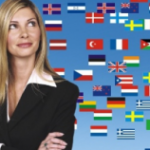 "A pack of 75 different languages, ready for you to drop into your WordPress site for some serious translation action"
If you want users to translate your blog in to different languages…
Check out Transposh WordPress Translation
---
WPMUDev.org & IncSub Developers, I know this isn't your fault. We have all seen projects that get built sideways, tunneled underneath, and otherwise turned in to swiss-cheese… and we all know how much fun it is to work with code that has been to 17 countries before we see it… So, no hard feelings… But wholy-crow, what a mess!
To Sum Up
Before you invest in paid WordPress plugins or themes please think twice. Free themes and plugins are abundant. It may take patience to find the right solution, but it's worth it.
Please keep control of your web-projects. Invest time learning to use free solutions instead of paid solutions. Data purchases are intangible and very difficult to get refunded. Themes and plugins may look fine and dandy, but beauty is only skin-deep.
You get what you pay for. And the best things in life are free.
The plugins and themes you can find for free can be of higher quality than paid-solutions. Ask your friendly neighborhood web-developer and let them show you a cheaper, better supported, well trusted solution.